Every woman should be treated with dignity & respect
It's time to break the cycle
Non-Judgmental Support & Outreach
Central to the mission of CASH is the philosophy of peer-based mentoring and harm reduction services. Our mentors understand commercial sexual exploitation and inspire hope because they have lived through the same experiences. They provide street-level and online outreach, mentoring and coaching, and access to services that make a difference.
We've created this tool-kit for you. We want you to be safe and connected to services you need. Our guide is here for you to access anytime.
Get involved in our mission
Help for Women in Your Community
We would love to have you as part of our community.
CASH depends on your support to provide our services.
Understand Commercial Sexual Exploitation and Human Trafficking.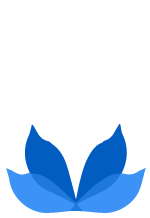 Our mission is to assist commercially sexually exploited women through survivor-led peer support and harm reduction services, while providing education about the harm inflicted on women and the community.
We believe in strengthening women, families, and communities impacted by sexual exploitation.