An Evening in September: September 12, 2022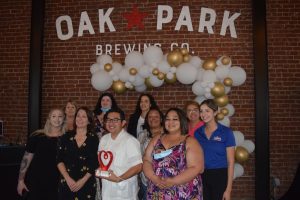 Last year we had such a fun Evening in September!  Our Survivor Advisory Council presented an award to Councilman Eric Guerra for his dedication to understanding the scope of sex-trafficking in Sacramento County and our partners and friends celebrated the victories of women who rely on CASH to change the direction of their life.
We are grateful to our Sponsor, the CARES Foundation, HealthNet, LLC, Kaiser Permanente, The Office of the District Attorney, Greg Geeting, SMUD, and C&S Wholesale Grocers.
We look forward to getting together again on September 12, 2022!
Take the First Step Toward Your Future
We are safe and non-judgmental no matter what you're going through.  Our outreach workers are trained, compassionate, and helpful, and are ready to help you find your footing again.